Episode #8
The 2013 Winnie Awards
A podcast awards ceremony about the fights that mattered. And there's a horse.
The Good Fight's own annual awards show—recognizing the wins and losses in the most important fights of the year. Your hosts: Garlin Gilchrist II, Ben Wikler, and Winifred the Win Horse. Plus a window into what 2013 meant for people the marriage equality movement, and the fight for equality as a whole, with activist Darlene Nipper.
Thanks to Karl Frisch of Bullfight Strategies for joining us as the announcer!
Originally posted on January 10, 2014
Featuring
Powered by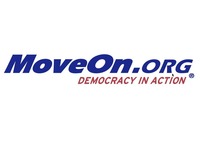 MoveOn.org
8 million progressives fighting for change.
Show Notes