Episode #31
Mayday Super PAC strikes back
Lawrence Lessig did the impossible. Now the real work begins.
Lessig's Mayday Super PAC stunned the political world by raising $7 million to fight corruption. Now comes the hard part: using money in politics to kick money out of politics. Lessig returns to the show to bring us inside the battle.
Originally posted on August 22, 2014
Featuring
Lawrence Lessig
Roy L. Furman Professor of Law and Leadership at Harvard Law School
Mayday
A Crowdfunded, Kickstarted super PAC to end all super PACs
Powered by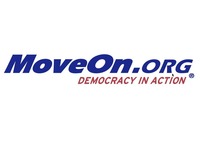 MoveOn.org
8 million progressives fighting for change.