Episode #30
Garlin Gilchrist II: Detroit, diaspora, and destiny
Why he left. Why he's going back.
Before the Win Report, before MoveOn.org, Garlin Gilchrist II was exactly the person Detroit couldn't afford to lose: a brilliant, entrepreneurial computer engineer and civic patriot.
He left. But now he's back.
On this special edition of The Good Fight, Garlin bids goodbye to Win Report fans around the globe and returns to the city where his story began—telling, along the way, a captivating saga of race and justice, family and community, and the moment when hope and home were finally one.
Originally posted on July 31, 2014
Featuring
Powered by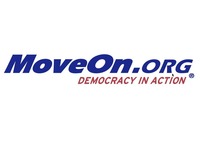 MoveOn.org
8 million progressives fighting for change.
Show Notes
Behold, Garlin's adorable twins, Garlin III and Emily, pictured here wearing their brand new Good Fight onesies:
So happy to be in Detroit!
Related Episodes: Detroit